Include Tags, Photos, Videos and Web Links
To make your model a better experience for the viewer we can add "Mattertags". These tags turn your Spaces into a multimedia hub. They're anchored to points in the 3D model data, so you're able to add descriptions and embed almost anything - like additional photos, video, or audio files - right in your 3D Space.
This turns Spaces into a powerful tool for communicating with shoppers, property buyers, prospective lessees, global audiences and anyone who visits the space. These clickable points engage the viewer and add interactivity and interest to your spaces.
Visitors can easily navigate your 3D space from any browser. Watching videos, looking at photos, and reading messages from within the 3D Virtual tour.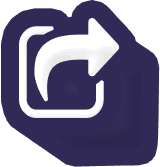 Guided Tours
With the Guided Tours feature we can give your virtual visitors a lean-back experience and highlight key features as they watch. Maps, descriptions, videos, web links, and more can be encountered during the tour. A Highlight Reel can also be made allowing visitors to jump directly to any highlighted location in the property.
Use Dollhouse View to see a whole property at once. Pan, zoom and walk through anywhere within this mobile friendly 3D model.
Switch to Inside View to walk around. Interact with videos and web links within the model. Explore the place as if you were really there.
Change to Floorplan View for a traditional top-down perspective.