Powerful, Quick & Affordable.
Photos and video used to be flat. Now with the Matterport 3D Camera we can capture depth. Leveraging cutting-edge technology and cloud processing we create immersive digital experiences from your real-world environments.
We can scan any interior space with the 360 degree rotating camera. Using this tripod mounted camera and a tablet our 2-5 hour scanning sessions are quick and flexible.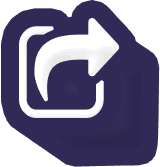 A Virtual Space ready in 24 hours.
When all property scans done, we upload them to the cloud, where powerful algorithms process the data. In a few hours your virtual space is ready to be accessed from anywhere.
Now this Virtual Space is easy to share, because it comes with everything you need. Embed it like a video or provide a link to it. No downloads or plug-ins are necessary. Information Tags can be added to point out details, link to websites, show videos, and play 360 external views. Keep your space private or make it publicly available to everyone.