Put Buyers Inside Your Listings - Anytime ... Anywhere
VR Media Pros, a division of Video Ideas Productions, Inc. is proud to introduce the ground-breaking technology of virtual tours Powered by Matterport. Create a realistic and immersive online experience covering the entire interior of any location. Captivate Buyers.
With VR Media Pros virtual tours, we are revolutionizing how brokerages and agents showcase homes. A special camera rotating 360 degrees and controlled by an iPad is placed in multiple locations in every room in the home. The camera scans and records the entire room in true 4K and creates a 3D Virtual Space. The image data is then uploaded to a cloud server and in less than 24 hours, a captivating 3D model of the entire home is ready for viewing.
What do our customers say?
      "It's one thing to have great technology; it's another thing entirely to have the expertise to put that technology to work. Jerry Waddell used his expertise and the amazing Matterport technology to put together an incredible virtual tour for our museum! We recently added over 100 tags to the tour with photos, videos, links, etc. Now folks far away can tour the museum, and it's almost like an in-person tour. Jerry is both professional and patient, and we appreciate his fine work!"

     - Brad B., The Everlasting Nation Museum
      "Jerry Waddell and his professional staff at VR Media Pros are indeed "pros"! They did an outstanding job of producing a 3D Virtual Tour of my new listing. They were meticulous in making a great virtual tour showcasing the home at its best.
      Once the 3D Virtual Tour was completed, Jerry sat down with me and went over the entire work. He was able to give me room measurements. He also helped me arrange the order each picture in the highlight reel that would create the Virtual Walkthrough. He spent a lot of time answering my questions and helping me get comfortable with using the product. It was very impressive. I was extremely pleased, and the price point is very affordable for everyone.
      Matterport is an exciting way to showcase any listing. It is a great marketing tool! I recommend using VR Media Pros and will be a repeat customer myself!"
- Becky Scearce, Realtor, Berkshire Hathaway Home Services Realty Center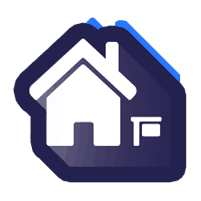 Real Estate
For Real Estate agents, potential buyers can Tour your Property with a 24/7 Open House.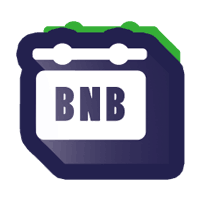 B&B's
Make your B&B stand out against the competition with Virtual Walkthroughs and Highlighted Details.
Retail Spaces
Open your store to customers 24/7 with a Virtual Tour with links to purchase from your website.
Tourism
Showcase Museums, Attractions, Restaurants, Convention and Conference Centers to encourage visitors.
Bring Your Property To Life
VR Media Pros 360 3D VR Experience is technology that provides the most realistic, immersive way to tour any type of property online. This simple and affordable service creates an easy to use 3D model that allows your customers  to move around the property as if they were actually there. Win more clients and sell more homes with this powerful, cutting-edge technology.
Simple, Powerful, Quick & Affordable.
One visit is all it takes to capture any property. An operator places the Matterport camera at many vantage points throughout the home. The camera rotates 360-degrees and is controlled by an iPad that scans the entire area and captures true 4K images and measurements simultaneously. The data is sent to a cloud server and the finished model is ready in less than 24 hours. Tags can be added to highlight and point out details, link to websites, Google Street View, 360 outside views, and any information you want to include.
The Ultimate Online Experience
Once VR Media Pros has captured your property using the innovative Matterport system, an immersive 3D "Dollhouse" Model is automatically embedded in and travels wherever your Virtual Tour goes. Visitors can pan, zoom and jump in the walk through anywhere within the 3D Dollhouse. It's a great way to get an overall sense of the complete layout of the property. The 3D Dollhouse is fully mobile compatible. We provide you with Branded and Unbranded links, MLS compliant links and code to embed the model on any website. It's all included!
Include Tags, Photos,  Videos and Web Links
To make you model a better experience for the viewer we can add "Mattertags".
Mattertag turn Spaces into a multimedia hub. They're anchored to points in the 3D model data, so you're able to add descriptions and embed almost anything - like additional photos, video, or audio files - right in your 3D Space.
This turns Spaces into a powerful tool for communicating with shoppers, property buyers, prospective lessees, global audiences and anyone who visits the space. These clickable points engage the viewer and add interactivity and interest to your spaces.  
Floor Plans & Print Ready Photos From Your 3D Scan!
VR Media Pros even has the ability to create 2D floor plan renderings from your Matterport 3D scan, including room measurements. This option allows you to also enhance your Print Marketing and Virtual Tour with these 99% accurate, detailed, architectural-quality floor plan renderings!
We can also create "Print Ready Photos" from anywhere within the scanned model as if we were actually standing there with a camera. These photos can be downloaded and used directly in your print advertising.
Perfect for Real Estate
For Real estate agents, potential buyers can tour your property online with your 24/7 open house. They can take a Virtual Tour of the entire property anytime, anywhere they wish. Customized tags can point out specific details as if you were with them leading the tour. We can even create an automated virtual walk through of the property. Once your potential buyers make an appointment and visit the actual property, they will already be familiar with the property and can ask specific questions that will make it easier for you.
Perfect for B&B's
Make your B&B stand out against the competition with Virtual Walkthroughs and Highlighted Details. Give your rental a huge advantage over your competition. Your potential renters can plan and experience a true visit to your B&B through your virtual tour.
Perfect for Conference Centers
These VR Spaces are complete experiences that give your online visitors an accurate sense of your accommodations and amenities. They are created from real photos and 3D data about your properties, that you can easily share on your existing website.
You'll speed booking decisions and boost confidence by offering an informative 3D experience that is so real, customers will know exactly what space they are getting before even entering the facility.
Perfect for Retail
Imagine walking through your favorite brick-and-mortar stores from the comfort of your home. By using VR tours to capture retail spaces, brands are giving their customers a whole new experience: true virtual shopping! Instead of just walking through a retail location, you can post tags to take virtual shopping to the next level by including details — like material, size, and price — about their products and a link to where they can purchase. It's combining the convenience of online shopping with the realness of in-store browsing!
Perfect for Insurance
Accidents happen. Insurance claims are easier and more accurate by Documenting Damage in detail. The 3D Model captures all the damaged and undamaged areas, providing comprehensive visual documentation for the claim. Measurements can be taken, tags can be created for specific details and Print Ready Photographs can be created from the model.
Perfect for Construction
For Engineering & Construction, it's a better way to Document and Visualize your projects. Create a model of your construction "inside the walls". Create actual 2D Floorplans with 99% accurate measurements. We can go inside your model in our software and measure the height, width and depth of anything within the model at anytime. Provide important documentation as the construction progresses.
FREQUENTLY ASKED QUESTIONS
Clean, organize, and arrange the site as you want it to appear to your audience in 3D Showcase.
Hide anything you don't want people to see such as personal or private items. This includes unattractive and "ugly" parts of the site.
Let us know if there are any areas you don't want scanned. For example, inside closets, workshops, garages, basements, etc.
We then do multiple scans throughout the entire property.
Your model will be available for you to view and use in your marketing within a few hours of the completion of the scanning.